Trusted Since 1977
Providing High-Quality Residential & Commercial Services
Schedule Service
Accurate Heating, Cooling & Plumbing has been serving Central Ohio since 1977. Tom White, an engineer by degree/training, started his career with the Carrier Corporation. After years with Carrier, Tom opened Accurate Heating, Cooling & Plumbing in 1977 to provide outstanding service to local homeowners and businesses. Tom has always believed and what we still believe today that great customer service - in quality, responsiveness and value - is the foundation of a successful HVAC contractor.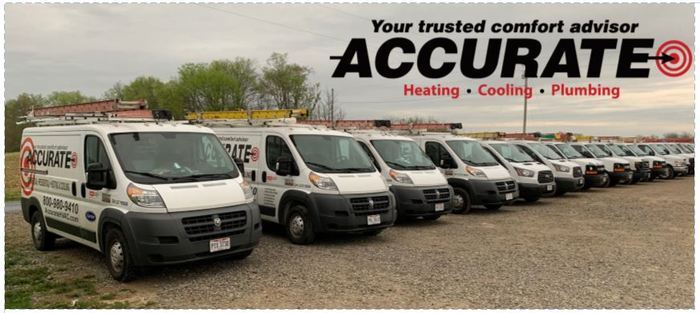 Accurate has grown into the largest provider of HVAC services in Central Ohio because we have taken care of our two most important assets - OUR CUSTOMERS AND OUR EMPLOYEES. We desire relationships that transcend the business transaction. We CARE about our customers and our employees. We are, first and foremost, a customer and community centered company.

In 2011, Michael Linton joined Tom White as a partner to further develop the business both in geographic reach and additional services. Since that time we have added plumbing services. We have partnered with companies around Central Ohio to offer enhanced service levels to an expanding customer base. In 2012, Humble Heating and Air Conditioning in Washington Court House and Clayton Holbrook from Laurelville joined the Accurate team. In September of 2013 Air Concepts, Inc. in Portsmouth partnered with Accurate. Babb Heating and Air Conditioning of Wilmington and their employees joined the Accurate team in March 2014 to solidify our service to the Northwest Region of Accurate which includes Fayette, Madison, Clinton and Highland counties. In May of 2017, Accurate purchased the assets, including the 16,000 square foot office and warehouse building, of Fox Mechanical in Lancaster, Ohio. This rounded out our service offering to include plumbing and larger mechanical projects. Joe Fox, the owner of Fox Mechanical, joined Accurate at this time as well. In January of 2018 we acquired Hite A/C & Refrigeration to bolster our refrigeration services. Our most recent addition was the acquisition of Brunney Plumbing. Greg Brunney joined the staff to lead our expanding Plumbing Service department after running his own business for 30 years.

"Those guys have earned not only my respect, but also, a huge recommendation from me."

Mopar_614

"The guys stayed until after 8 pm to make sure the job was done right."

Kris Conkey

"Very happy customer and even more happy to have AC again!"

Trisha Henry

"Part came within two days and they brought them right out and installed them. Works great."

Robert Garlits

"Earlier than expected (which helped us a lot) and was very knowledgeable and thorough."

Rhonda Brotherton

"I want to thank Chris Schreiber for the professional service he performed on our heat pump unit."

James Anzelmo
Tom and Michael remain active in Accurate with the goal of honoring God in every aspect of our business. We want to provide outstanding customer service at a fair price for equipment and service. We also want to provide a positive work experience for our employees that includes a solid wage and benefits program. Finally with whatever profit we generate, we want to give back to our "community" in a meaningful, positive and effective manner.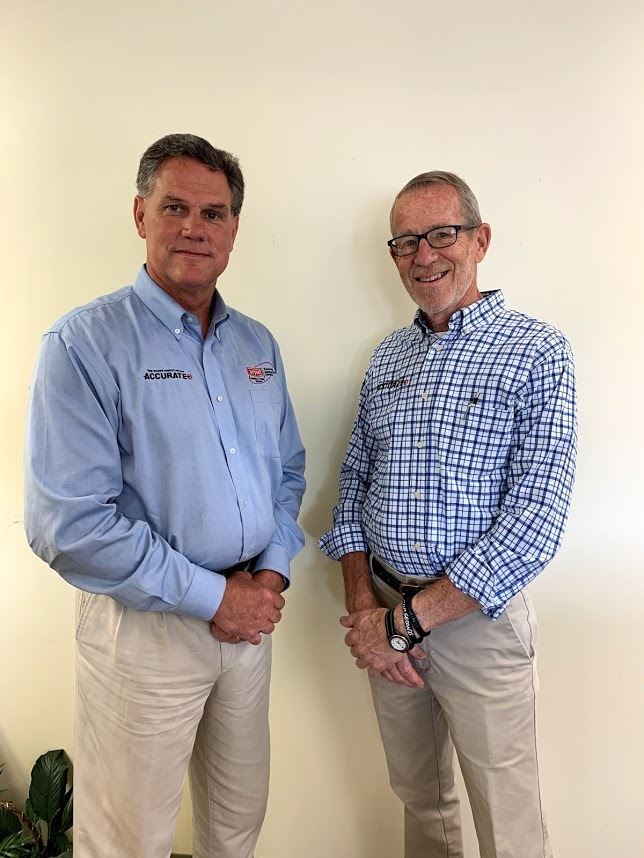 Get Started
Contact us
Call

(740) 299-2629

or contact us below to request service.
Sales & Service
HVAC & Plumbing
Residential & Commercial

We believe in delivering honest value and ensuring customer satisfaction.

Christian faith-based company aiming to operate ethically and above reproach.

Serving Central and Southern Ohio since 1977.
Schedule Your Tune-Up
Prevent costly breakdowns and keep your system running smoothly year-round with our maintenance plans.
Service Club Details